QuickBooks free payroll software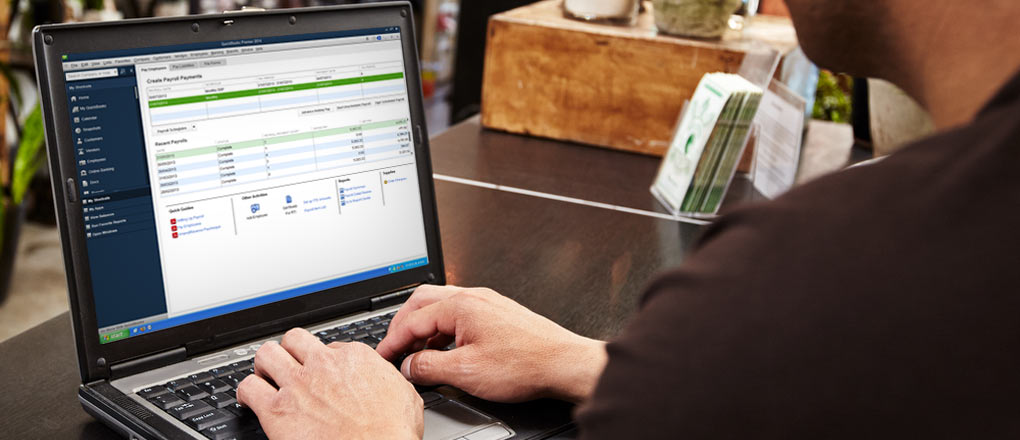 Get a bit of extra help in the new tax year with free payroll in QuickBooks Online
Free payroll for up to five employees is coming to every QuickBooks Online package.

Sign up for the new QuickBooks now and you'll be one of the first to get payroll once it's available.
Try QuickBooks Free
Everything you need to run your own payroll
Zip through payroll anywhere by signing in to QuickBooks. Enter details of when your employees worked and it does the rest.

It handles the whole process, from calculating payment amounts to sending payslips by email (you can also print them out).

Need a BACS file? No problem: QuickBooks creates one there and then, to make sure your staff get paid the right amounts, every time.
Free payroll to use as often as you like

Every QuickBooks Online package will soon include free payroll software, allowing you to run payroll whenever you need to.

Because you'll access payroll from within QuickBooks, your payroll figures will flow straight into your company accounts.

That makes it fast. And with no need to transfer payroll figures manually, there's a lower chance of mistakes creeping in.
Keep your payroll in line with HMRC requirements
Our free payroll software meets all HMRC rules, so you can stay compliant without breaking into a sweat when you run payroll.

We'll make sure you tick every HMRC box, including submitting Real Time PAYE data and making tax and National Insurance deductions.

Your free payroll software will include free updates too, ensuring you stay covered when HMRC's requirements change.
Important pricing terms, offer details and disclosures
Terms, conditions, pricing, features, service and support are subject to change without notice.
Payroll functionality will be available to all customers with an active trial or subscription to the new QuickBooks Online. Free for up to 5 active employees and thereafter £1 per month for each additional active employee. Recommended for employers having no more than 60 employees.