The most productive way to run your business
From creating invoices to taking payments, with QuickBooks everything works together.
Start My Free Trial
Everything you need to run your business is here.
Now you can quickly do your invoicing, bookkeeping, and billing because QuickBooks gives you the things you need most, all in one place. Easily track sales and expenses, accept payments and manage your VAT.
All your devices, working in sync.
Use the new QuickBooks on all your devices, wherever you go throughout your day. It syncs data automatically across your computer, iPad, iPhone, or Android.2 And of course, all your data is protected.
Always the perfect fit for your needs.
Start with the tools you need today, and easily activate more features as your needs change. Accept credit cards and get paid fast right in QuickBooks. Add payroll to pay your staff. And plug in to small business apps.
Millions of small businesses use QuickBooks.3 Hear what they love about it.
"I had four or five bits of software - doing the invoices, doing the itinerary, writing it all out on bits of paper. With QuickBooks Online I can do everything in one place."

- John Guinn, Holiday Hut

Keeps data safe and sound

"It's great to know that the data is backed up securely. If anything happens on my computer, I've still got all the data - I don't have to reconstruct it or anything."

- Annika Robinson, Kimble Applications

"With a lot of money coming in and going out, it helps me keep more of an accurate control on the cash flow."

- Eugene Engelbrecht, Engel Construction

"It fits in well because it's just a monthly fee, rather than spending a few hundred pounds on a full accounting package."

- Simon Gleen, Netphobia

Simple accounting software

"A lot of people recommended QuickBooks. To me it seemed the simple solution for a complete novice at accounting."

- Mark Sanders-Barwick, Big Green Factory

A Must For Small Business

"Its comprehensive tool set makes it easy to manage your company's money matters and get a picture of its overall financial standing. The ability to generate almost any type of report is a real time-saver (and probably a life-saver), especially come tax time. Overall, this is a solid product and anyone that's considering starting a small business should include QuickBooks Online as part of their business plan."

"I started my own business last year and had been keeping all my expenses on Excel - I didn't know any better. I now download my bank statements automatically, match each line to a receipt and post directly to my ledger. My month end reconciliation now takes 5 to 10 minutes rather than several hours! Quick Books has definitely made my life easier."

What else is there besides QuickBooks for small business accounting?

"QuickBooks is easy to use. The Home page flow diagram makes it easy to figure out what to do and how to do it. Using a budget and the report will help keep you on track financially and avoid expenses creeping up."

"I use QBO for church treasury and it works great. I can use it anywhere and it is flexible enough to produce reports tailored to a non-profit. The application stays up to date at all times and new features are added frequently."
Important pricing terms, offer details and disclosures
First thirty (30) days of subscription to QuickBooks Online, starting from the date of enrollment, is free. To continue using QuickBooks Online after your 30-day trial, you'll be asked to present a valid credit card for authorisation, and you'll be charged the then current fee for the service(s) you've selected. You can cancel at anytime by calling 0808 168 9533. Offer(s) are valid for new QuickBooks Online customers only and is available for a limited time. Offer cannot be combined with any other QuickBooks Online offers. Terms, conditions, features, pricing, service and support are subject to change without notice.
Your PC, Mac or mobile device must meet the minimum system requirements. Mobile experience optimised for iOS and Android devices. BlackBerry devices not supported.
Figure represents the number of paying QuickBooks Online users globally.
Based on number of paying QuickBooks Online companies worldwide - May 2013.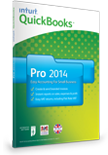 Looking for QuickBooks Desktop?
See our desktop accounting software or upgrade your copy to QuickBooks 2014.