Stay in sync with your clients
QuickBooks Online Accountant connects you and your clients in the cloud, so you can see all your client accounting figures in one place.

No matter where you are or what device you're using, you can be confident you're seeing the very latest information.
Why use QuickBooks Online Accountant? >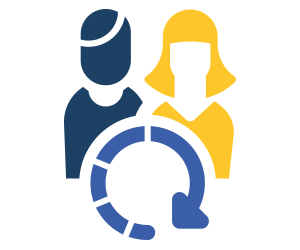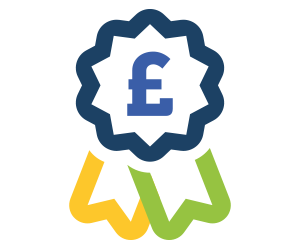 Pricing that starts fair and stays fair
QuickBooks Online Accountant is free for you to access. It doesn't matter how many clients you have or how often you use it.

When your clients sign up through you to use QuickBooks Online in their business, they'll enjoy a significant saving on our standard monthly charge.

The discount is not an introductory offer - it lasts for as long as they stay signed up for QuickBooks Online via you, their accountant.
Advice from professionals, for professionals
When you get QuickBooks Online Accountant, you'll also be joining our free Cloud ProAdvisor Programme. This gives you access to free training, events and perks to help you serve your clients and grow your business.
Get expert support and advice from our dedicated team. Call free, chat with us online or send an email - we're here to help.
Attend webinars to learn about using QuickBooks Online Accountant and stay abreast of the latest developments in accounting.
Join us for hands-on training to help you use QuickBooks Online Accountant and develop other skills.
The only way to enjoy these benefits and secure an exclusive QuickBooks Online discount for your clients is to sign up for QuickBooks Online Accountant.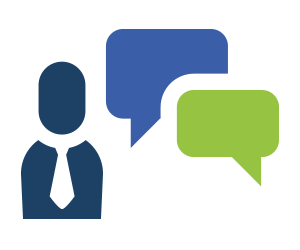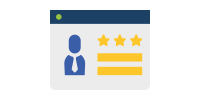 Attract new clients with a free online profile
Reach thousands of potential clients by getting listed on our find an accountant website.
Create your free profile >
We'll help you every step of the way
Once you're set up with QuickBooks Online Accountant, you can get your clients signed up to QuickBooks Online when it suits you, and them. One-by-one or all together - it's up to you.

If your clients are already using Sage or QuickBooks Desktop, we'll also move their data over free, so you can pick up right where you left off.

Any questions? Call us on 0800 014 2654.
Why is QuickBooks Online right for you and your clients?
See QuickBooks Online Accountant
Important pricing terms, offer details and disclosures
Signup is subject to Cloud ProAdvisor Programme agreement. Offer is valid for accounting professionals. Terms, conditions, features, pricing, service and support are subject to change without notice.
Telephone support available 8am — 8pm working days. Online chat support available 9am — 5.30pm working days. We aim to reply to online 'submit a question' requests the next working day.
Your PC, Mac or mobile device must meet the minimum system requirements. Mobile experience optimised for iOS and Android devices. BlackBerry devices not supported.
Free conversion available for a limited time only. Intuit agrees to make available free of charge capabilities to move data from Sage Desktop (Sage 50 and Instant Accounting 2008 (v14) or newer (UK versions only, files ending .001), uploading from Excel into CSV, Kashflow and QuickBooks Desktop (QuickBooks Standard, Pro or Premier 2008 or more recent UK versions), limited to 2 years of data to migrate. Company acknowledge that such migration service may be provided by one of Intuit third party service provider whose terms of service you will be required to accept in order to obtain the service. Intuit is not a party to such terms of service and disclaims any liability in relation to the performance of the migration service. The offer under this clause is subject to availability and to Intuit being able to continue the provision of the conversion service either through a third party or directly. Terms, conditions, features, pricing, service are subject to change without notice.