QuickBooks Payroll software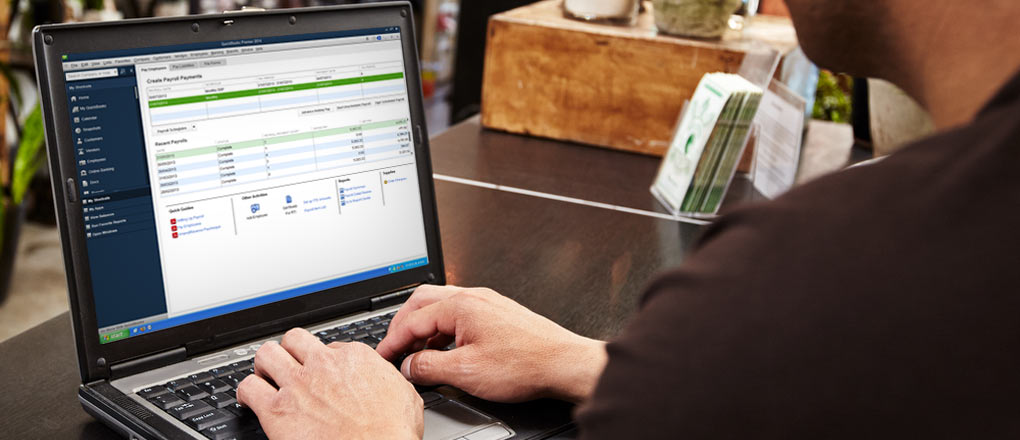 Already have QuickBooks Desktop?
Call 0808 168 9533 to add payroll.
1. Choose employees
Select the employees you want to pay and enter details of when they worked.

You can pay up to 99 people as often as you like. It's all covered by a flat monthly fee, with no hidden charges.
2. Check the details

Review and approve the summary of pay that QuickBooks generates for you.

QuickBooks stores information about all your employees, so it can calculate pay packets and deductions.
3. Send payslips and RTI data
You can send payslips safely by email or pop then in the post.

QuickBooks Payroll is HMRC recognised, so it can also submit Real Time PAYE data to HMRC.
Why use QuickBooks Payroll?
No need to outsource your payroll
No payroll experience required
Recognised by HMRC
Pay up to 99 staff for the same monthly fee
Automatically updated tax tables
Full Real Time PAYE (RTI) functions
Important pricing terms, offer details and disclosures
GFK RT UK Accounting Software data for retail desktop units March 12 — April 13.
All prices shown exclude VAT.
QuickBooks support is included for 30 consecutive days from first-time registration. First-time registration must be completed within 90 days of purchase. UK only, see terms and conditions.
Terms, conditions, pricing, features, service and support are subject to change without notice.